June 11, 2011
The Norwegian Greyhound Club, Hadeland
We surely had a very nice weekend at the yearly sighthound gathering in Norway during the Witsun. On Saturday the Norwegian Greyhound Club was organizing their show for all the sighthound breeds. Bitte Ahrens Primavera, Italy was doing greyhounds and our Sara - Int Nord Ch JWW-08 NV-08-09-10 KBHV-09 WW-10 NORDV-10 Showline Sporting Step won the BOB and later on BIS2.
Her sister Randie - Swed Ch Showline Sporting Joy at Skyings, co-owned by Inger Johansson, came all the way from Sweden, winning a large Open class.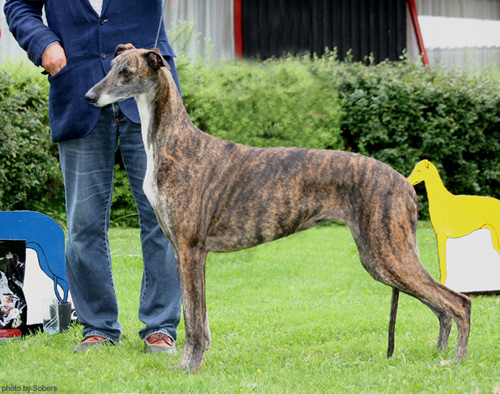 Multi Ch Showline Sporting Step winning Best in Show 2 under Bitte Ahrens Primavera
We even had two whippets entered under Henrik Härling, Sweden, both co-owned by their breeder Gerd Røssland. Our young Scott - Librium's Incredible Love won his 5th CC from junior class and the lovely puppy Fanny - Librium's Jazz Festival was best puppy bitch! She is already a group winner from puppy hood!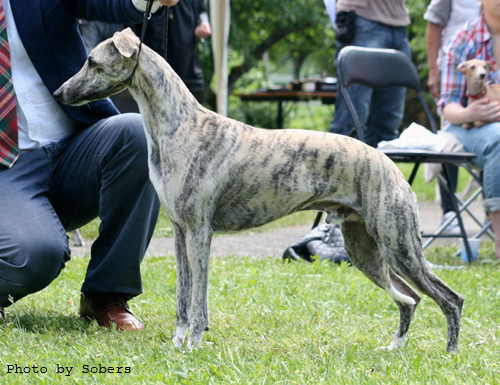 Librium's Incredible Love winning his 5th CC from junior class just 12 months old