October 10, 2010
Tromsø international, The Norwegian Kennel Club
This show was the more important Tromsø International chasing points for the Top Dog competition. But no points today! Sara was placed second in a class of two! This has never ever happend before! Quite a new experience for us all! Thank you for all support and kind words after the show.

Sara is still the current No 2 Top Dog All Breeds 2010, No 1 Top Bitch All Breeds and No 1 Top Dog All Breeds Owner Handled! A very close line up before the last show at Dogs4All!

Our dear Sara is representing Norway in the Eukanuba World Challenge 2010! This is a great honour. We are very proud indeed! Thank you to everyone who have made this possible!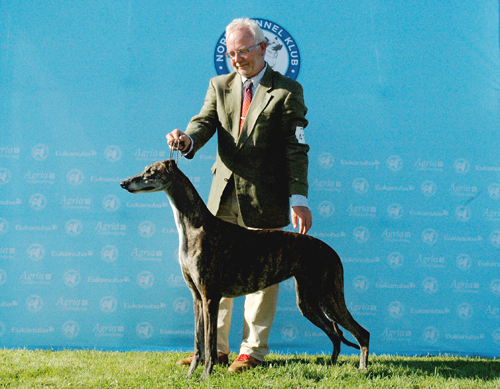 Int Nord Ch JWW-08 NV-08 KBHV-09 NV-09 WW-10 NV-10 Showline Sporting Step winning Best in Show in Tromsø. This picture was taken at Oslo International where Sara was BIS.